Structural Space: Gardening Themes
Developing the most coherent space possible is important to consider in the planning stages of any gardening project. Choosing a theme is a good step towards creating a thriving and beautiful outdoor space that will get people talking when they walk through it. Here are some great themes that landscapers have been using to create coherency in their gardens and outdoor space.
Beautiful, Coherent Spaces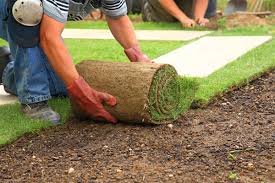 Some of the most valuable knowledge that a landscaper will share when you consult with them about your space is the structural theme within the planning stages. In the development of these spaces, themes are chosen in order to increase fluidity among the space and create easy communication between the landscaper and the consumer. If you are managing outdoor projects on your own, you will want to benefit from these guidelines for fluidity and coherency in your landscaping.
Choosing a style for structural space will often directly reflect the personality of the planner. The oriental theme contains strong use of sand and gravel while integrating stone and different sculptural pieces. English themes consist of some floral mixes that create a very fairy like, whimsical experience. Early American is a very pastoral environment with hedges and symmetrical outdoor spaces. New American is more colorful with more asymmetrical aspects. Contemporary styles are minimalist in their style, using a small variation of trees and creating a very simplistic space.
When understanding styles for developing these structural spaces, you can take advantage of investing more creatively in your space. Manipulating these themes by integrating your own special twist on the classic style will make an enticing and unique green or floral space. A great tip from landscapers about themes will give you the ability to communicate on another level when purchasing all of your project needs. Choose a theme that intrigues you and your space will be awe inspiring for everyone.